Digital and Print
Graphic Design for Digital & Print in Ottawa
We can provide stellar designed materials for you, in the form of digital and printed marketing. Examples include: business cards, logos, stationary, booklets, brochures, flyers, posters, product photography, magazine ads, social media artwork, direct mail advertisement, and other forms of graphic design.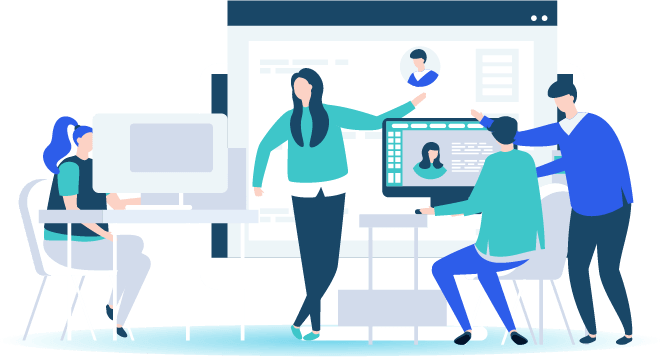 Contact Us
We are here to listen and to be of service.
Contact us today to get started on your project.
Why Choose Us?
We Make Excellent Designs
We pride ourselves on providing excellent designs to our clients at an affordable rate. We will deliver an exceptional design that will delight your prospects that you are engaging with. Contact us today to get the conversation started.
01. Exceptional care in our work
02. Stellar design and attention to detail
03. Clear communication on expectations
04. Solid workflow from start to finish
Get Started
Quality Work
We provide stellar design work that will engage your audience and excite your new prospects.
Efficient Workflow
Experience with the Adobe creative suite will allow us to streamline our workflow and work quickly.
Meeting Deadlines
By keeping our client's projects within certain constraints, we will deliver on time and on budget.
Client Communication
We provide clear and courteous communication with all of our clients, and respond to emails quickly.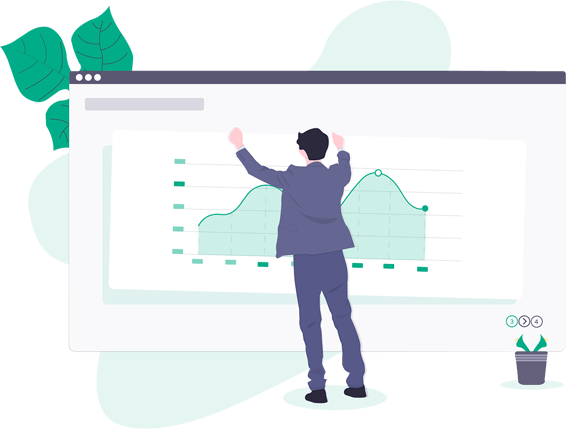 What Makes Us Different?
We Refine the Designs to Achieve Excellence
We take the time to access your project requirements and dedicate the proper time and energy required to make your dreams a reality. We create custom designed graphic design material that will delight your customers. We will deliver high quality work that will remain with your budget, which will be delivered on time.
Get Started
Our Graphic Design Services
We strive our best to provide graphic design services that will leave you feeling proud
of what you have received. We ensure quality in our work at a reasonable rate. We provide
many forms of designed material; below are some examples of the type of materials we create.
Logo Design
We start our logo designs in an analogue stage; with pencil and paper. Then we progress to move into digital.
Brochures
We create our brochures that will appeal to your target audience and will encourage your viewers to keep reading.
Letterheads
Your business documents will have a unified design that connects all your brand's visual elements.
Client Communication
We communicate well by providing kind courteous responses to emails, and respond in a timely fashion.
Work with Us on Your Dream Project
We are local, in Ottawa Ontario, and can communicate
with you directly to address your specific requirements.
Get started
Frequently Asked Questions
Have any questions that need an answer?
Have a look at these frequently asked questions:
1. What type of graphic design do you offer?
Logo design, brochures, booklets, letterheads, magazine ads, posters, photography, illustration, icon design, plaques, etc.
2. What is you average turn around time?
In common scenarios, most projects will take under a week to complete, larger projects can take up to two weeks.
3. What is your price range?
Pricing will vary per project, materials we create usually gets priced between $80 CAD and $240 CAD dollars.
4. How many revisions to you offer?
Due to the limited time constraints the projects will have; we offer a maximum of three revisions per project.
"When we wanted to create our first commercial website for Distinctive Audio, it seemed like a daunting project –we just didn't know what was involved or how to get started. Sebastian was a pleasure to work with; his creative design ideas, combined with his impressive technical skills and attention to detail, resulted in a website that surpassed our expectations in its features, appearance and functionality. He had both the confidence and the know-how to get the results we were looking for."
"His valuable knowledge of the latest programs used to develop this type of marketing tool was impressive and he consistently presented innovative ways to convey various ideas. Sebastian understands the importance of how images are used to convey an idea and presented a final product that exceeded my expectations."
"Sebastian Nadeau created a website for my photography business. He worked with patience and enthusiasm throughout our process. I would highly recommend Mr. Nadeau to build your portfolio. Excellent!"
"Sebastian did great work on a music video. He is a creative videographer that used creative videography elements in his work that was appreciated in the finished product."
"Skylight Designs offers a wide range of services that would be of benefit to any business."