Web Design & WordPress Web Development in Ottawa
Ottawa WordPress Developer & Designer
Skylight Designs works with WordPress and is based in Ottawa Ontario, Canada. We build professional custom WordPress websites for individuals & businesses. With our WordPress development skills, we are ready to create your dream website with a stunning design, fast loading speeds, top notch security, and well written semantic code.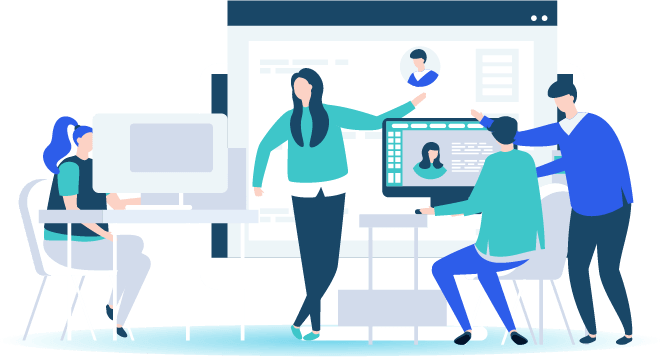 Contact Us
We are here to listen and to be of service.
Contact us today to get started on your project.
Why Choose Us?
Affordable e-Commerce Development with WooCommerce
We have a unique approach when building e-commerce stores with WooCommerce. We can develop a custom coded WordPress theme with the addition of Elementor for the e-commerce components. Using this method, we will deliver a website that is custom designed, secure, quick to load, and unique to fit your brand's aesthetic. The beauty of this system is that the developers behind Elementor will ensure that your WooCommerce website will stay current as long as your plugins are kept up to date.

01. Fast load times, unique custom website design & security
02. Quick turn around time with a unique beautiful design
03. Optimized on-page SEO and social media previews
04. Affordable e-commerce experience for everyone
Get Started
Quality Work
We write semantic well-written code with an excellent custom branded web design.
On-page SEO
Well implemented on-page SEO so that you are ready to rank and market your website.
Excellent Security
Top notch WordPress security which greatly increases your website's security.
Easily Updatable
We make it easy for you to keep your functional WordPress websites updated without the need to edit code.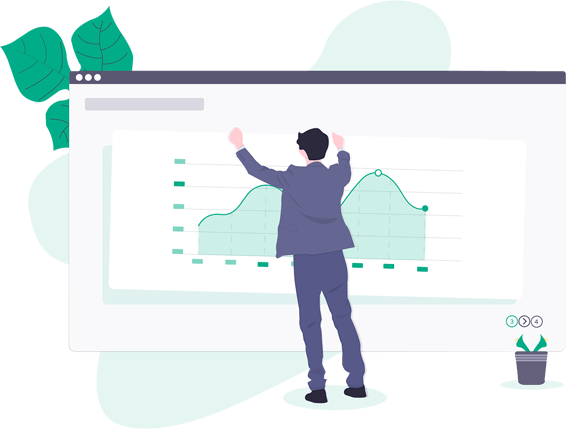 What Makes Us Different?
We take the time to Design Stunning Websites with Well Written Code
If you would like a simple blog with WordPress, we will create and customize the WordPress theme from a Bootstrap HTML template. This ensures that you will receive a unique custom design, with functionality written specific for your needs. We will use the right web development tools to ensure your development project will be a success. We will ensure the responsive WordPress websites we create will load very quickly. The Gutenberg editor's interface will be streamlined to display only the options necessary for you to manage your website. No more being overwhelmed by too many options.
Get Started
Key Benefits of WordPress
The key benefits of WordPress is that it allows you to create an affordable e-commerce store with WooCommerce or Easy Digital Downloads. The web presence we establish for you is: custom made, custom coded, SEO friendly, and easily managed by the business owner.
Stellar Design
We ensure that our designs meet high standards of modern web applications.
WordPress WooCommerce
We can create an affordable and secure e-commerce store for your needs.
Easily Integratable
WordPress' popularity creates easy integration with other tools.
Client Communication
We communicate well with our clients and respond to emails in a timely fashion.
Work with Us on Your Dream Project
We are local, in Ottawa Ontario, and can communicate
with you directly to address your specific requirements.
Get started
Frequently Asked Questions
Have any questions that need an answer?
Have a look at these frequently asked questions:
01. What is WordPress ideal for?
We believe WordPress is ideal for creating an affordable e-commerce website through content marketing based on blogging. WordPress started out initially as a blogging platform and later morphed into a content management system. E-commerce with WordPress is affordable.
02. Can I build an e-commerce website with WordPress?
Yes you can. With WooCommerce and Easy Digital Downloads you can sell either physical or digital products. The good about WordPress, is that it's popular. Many other 3rd party software have chosen to integrate their systems into WordPress, allowing you to easily expand functionality.
03. How much does a typical WordPress website cost?
This depends on the scope of the work. There is a lot work involved in creating a website from start to finish. On average a custom designed and coded WordPress website we build will cost anywhere between $1125 CAD to $1545 CAD.
04. What is your average turn around time for a WordPress site?
Our average turn around time depends on the scope of how large the project is. For a standard 5 page custom designed website, will take on average 4 to 6 weeks to complete.
"When we wanted to create our first commercial website for Distinctive Audio, it seemed like a daunting project –we just didn't know what was involved or how to get started. Sebastian was a pleasure to work with; his creative design ideas, combined with his impressive technical skills and attention to detail, resulted in a website that surpassed our expectations in its features, appearance and functionality. He had both the confidence and the know-how to get the results we were looking for."
"His valuable knowledge of the latest programs used to develop this type of marketing tool was impressive and he consistently presented innovative ways to convey various ideas. Sebastian understands the importance of how images are used to convey an idea and presented a final product that exceeded my expectations."
"Sebastian Nadeau created a website for my photography business. He worked with patience and enthusiasm throughout our process. I would highly recommend Mr. Nadeau to build your portfolio. Excellent!"
"Sebastian did great work on a music video. He is a creative videographer that used creative videography elements in his work that was appreciated in the finished product."
"Skylight Designs offers a wide range of services that would be of benefit to any business."